Piston Seals
We stock a large variety of 2-piece, multi-piece, and unitized piston seals in a multitude of styles and sizes for both standard/inch and metric applications.  Filled PTFE and urethane materials are used for long term service in a variety of hydraulic applications.  Don't see your style here, no problem, we also stock standard/inch size T-piston seals, Crown seals, one piece dual durometer urethane piston seals and an extensive inventory of metric styles/sizes.  Contact your sales associate with your unique style, and if we can not find a molded style, we can provide a high quality machined replacement in usually as little as one week(in most cases, with inbound pre-pay and add air freight).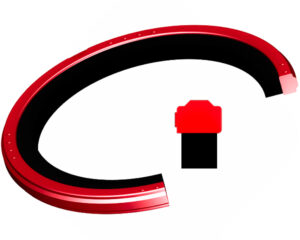 PS755
PS755 rectangular piston seals are a two piece piston seal design, combining a urethane outer seal with a square ring expander. These seals are commonly used in low to medium pressure hydraulic applications. ( max pressure 5,000psi )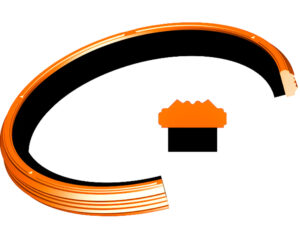 PS775
Double-acting piston seal is a compact seal for light to medium-duty applications and designed to fit two housing standards; one for standard O-ring grooves, the second for grooves designed for an O-ring and two back-up rings. ( max pressure 5,000psi )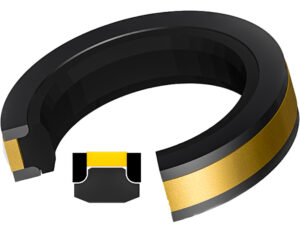 Capped T Seal
Capped T seal is a compact, double-acting, high-performance piston seal design capable of handling the high pressure and pressure spikes associated with high-performance systems.( max pressure 10,000psi )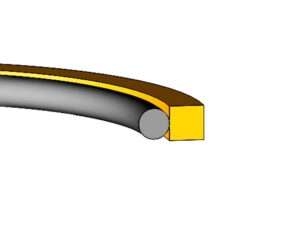 PS14 ( Square )
PS14 square piston seals are two piece piston seals, combining a Teflon outer seal with an O-ring expander seal. This seal can be used in either hydraulic or pneumatic cylinders.
( Materials: glass filled ptfe, bronze filled ptfe & urethane )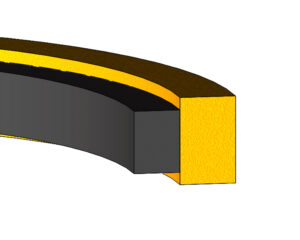 PS18 Rectangular
PS18 rectangular piston seals are two piece piston seals, combining a Teflon outer seal with a square ring expander. PS18 can be used in hydraulic and pneumatic applications.
( Material; glassed filled ptfe & bronze filled ptfe )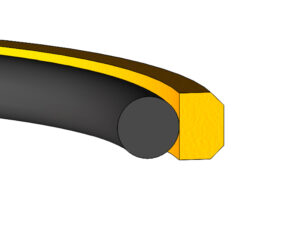 PS24 Chamfered edge
The PS24 is a 2 piece piston seal combining a Ptfe outer seal with an o-ring expander seal. The outer ptfe seal has chamfered corners for cold flow resistance. this seal produces low friction and high strength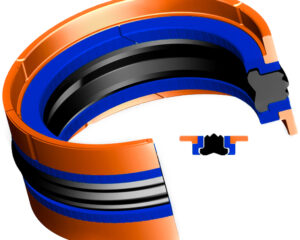 Multi Piece Piston Seals
These double-acting piston seals come in a robust three-five piece assembly and is is designed specifically for one piece pistons in a wide range of medium duty applications made to be extremely wear resistent. The seal is also suitable for two piece pistons.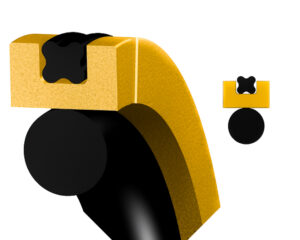 PSBWQ Piston seal
A double-acting piston seal utilizing Hallite's high-performance Armorlene® HLX PTFE paired with an elastomer energizer and x-ring for optimum performance and durability. The Armorlene® PTFE seal ring and the x-ring together provides the dynamic sealing function, while the elastomeric energizer provides the static sealing.